Restaurants in Menorca: offer and variety of all tastes
If something characterizes a holiday in Menorca is the varied offer for lovers of nature as well as history and culture. Whether it's to disconnect with family or to enjoy the patron saint "fiestas" with friends, that are organized every weekend in the municipalities, the island has something for all.
Even so, whichever your pick is during your holidays in Menorca, it is certain that you can't go out without trying the best restaurants where to eat in Menorca!
As with the leisure offer in Menorca, gastronomy in Menorca is rich, varied and offers dishes for all tastes. From the most traditional like red lobster stew, menorquin style filled aubergines or oliaigua (a tasty traditional soup) to the most international dishes worldwide.
Without a doubt, Menorca offers for those who visit a large number of bars, restaurants and gastro bars where you can find flavours and prices of all ranges: the choice is yours! However, if after savouring all the dishes that the island has to offer you still miss the taste and sensation of holidays that Italian food brings, don't stop reading as following up we recommend the best Italian restaurants in Menorca.
The best Italian restaurants in Menorca
Even though traditional menorquin cuisine is a cultural wonder that the island offers, we all know that sometimes we like going back to what we know. Who hasn't fancied having a good pizza, or some antipasti (starters), or a pasta dish whilst on their holidays? That's why we have created a list of the best restaurants and pizzerias in Menorca.
Ciao Belli
Very close to Ciutadella we find the urbanization of Son Xoriguer, famous for its crystal clear water. Here we can find by the beach restaurant, Ciao Belli, one of the best restaurants with views in Menorca, where we can enjoy excellent traditional Italian dishes, as well as their delicious pizzas.
Maramao
If what you are looking for is the perfect balance between tradition and vanguard, you should visit Maramao. In this small charming and welcoming restaurant in the centre of Ciutadella, you will find numerous amount of signature dishes and tapas created by the chef Massimo Mauri, whose culinary path has been based on the amazing fusion between Italian and Spanish cuisine.
It is an ideal place to savour a unique experience and shouldn't be missed. Whether it is for lunch or dinner, this restaurant in Ciutadella is a mandatory stop.
Opera
If we are talking about the best Italian restaurants in Menorca, we must speak about Opera, probably the most known Italian restaurant-pizzeria in Menorca, by tourists as well as menorquin people. We can find Opera in number 252, Moll de Llevant, located in the harbour of Mahón.
Gabriella, the owner, has been living in Menorca for over 20 years and has known how to adapt her cuisine for all tastes that pass by her restaurant. One of the highlights aprt from the stunning views, Gabriella will make you feel at home.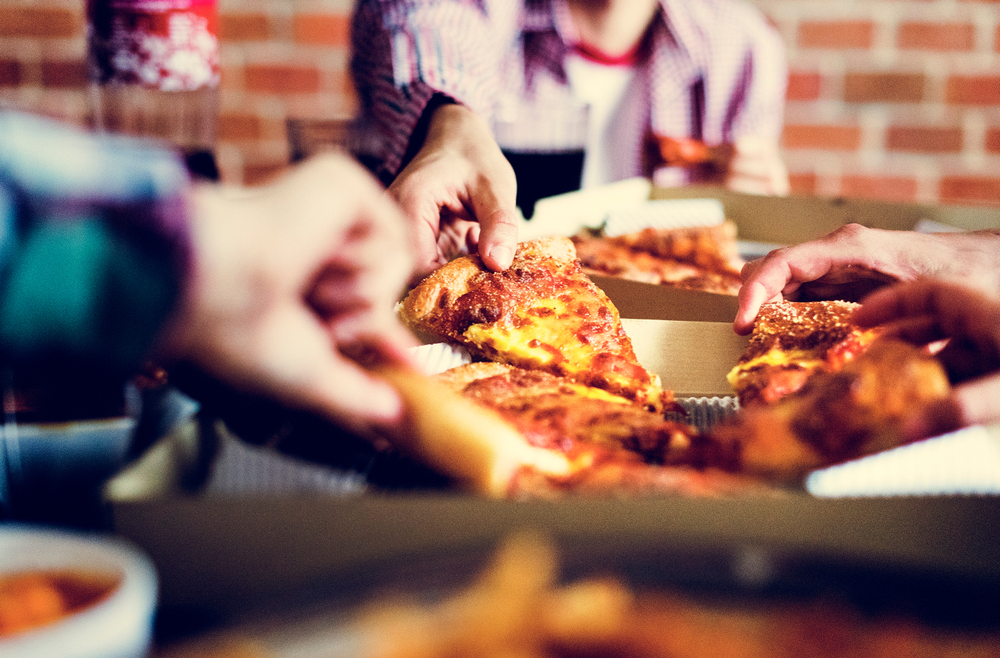 Restaurante Pizzería Casanova
Also in the port of Mahón, we find another classic spot in Menorca: Restaurant-Pizzeria Casanova. A place where you will enjoy authentic Italian cuisine, especially, pizzas cooked in their wood-fired oven.
Also, Casanova has a wide variety of pasta dishes, from the classic to wholemeal or even gluten-free. No doubt it is one of the best pizzerias in Menorca.
Punt7
In the main centre of Mahón, Locanda Punt7 is an authentic Italian restaurant, that will make you feel the real flavours of Italy. On their menu, you can find traditional food Bel Paese, like parmesan aubergine or Vitello tonnato (thinly sliced beef with tuna sauce).
You can also try excellent pizzas, typical starters like a cold meats platter, focaccia, supplì (filled rice croquettes), dishes, desserts and more.
Pizzikamè
On the south of Ciutadella, front line by the lake of Cala'n Bosch, very close to the beach, we find Pizzikamès' terrace, where you can savour traditional Italian cuisine, authentic pizza and the typical roman pinsa, rigorously made with yeast, slow fermentation dough and unprocessed flours.
Pizzikamè is also ideal for a typical Italian aperitif with background music from the DJs of radio Italian FM Menorca.
We must point out, that it is also one of the best-located restaurant-pizzería in Menorca, as it is in front of the sea. You can also enjoy cocktails with an unforgettable sunset, tempting isn't it?
Rojo Pomodoro
After visiting the most beautiful places of Es Castell, we suggest making a stop at Rojo Pomodoro, a restaurant where we can savour the best of traditional Italian food. Prepared with completely fresh and healthy ingredients, their dishes and pizzas, won't leave you indifferent.
Just a small piece of advice: leave a small space for dessert!
Pizzería San Marco
In the center of the island, in town of Es Mercadal, we find one of the Italian restaurant-pizzerias with the most variety on the island, Pizzería San Marco.
San Marco offers a wide range of pizzas and main courses, meat or fish-based, as well as a variety of starters. As it is such a complete menu, it is convenient to have a lookout for their desserts before leaving.
Pappa e Ciccia
Pappa e Ciccia is a trattoria located in the port of Mahón. It offers a menu created for lovers of typical Italian cuisine.
The menu goes from salads and fresh pasta to meat and fish dishes, not forgetting tasty starters like parmesan aubergines. Also, this trattoria prepares typical Italian desserts, that will make you fall in love.
Bar Latibule
If what you are seeking is an informal setting, where you can enjoy with friends an elaborated cocktail, liqueur, or artisan beer, whilst savouring Italian food and delicious starters, your place is Bar Latibule.
Located 50 meters from Cala'n Bosch, the bar offers high-quality food and drinks with a chilled atmosphere where you can enjoy their music or pool table. Sounds like an evening plan, don't you think?
Don Gelato
We have browsed the best Italian cuisine found in Menorca, however, we haven't spoken about… ice cream! Don Gelato is a reference point for ice cream lovers in Menorca.
In the main street of Cala en Porter, this Sicilian corner has opened its space on the island, offering also pizzas, crepes, a snack bar, and typical Sicilian desserts, as well as coffee.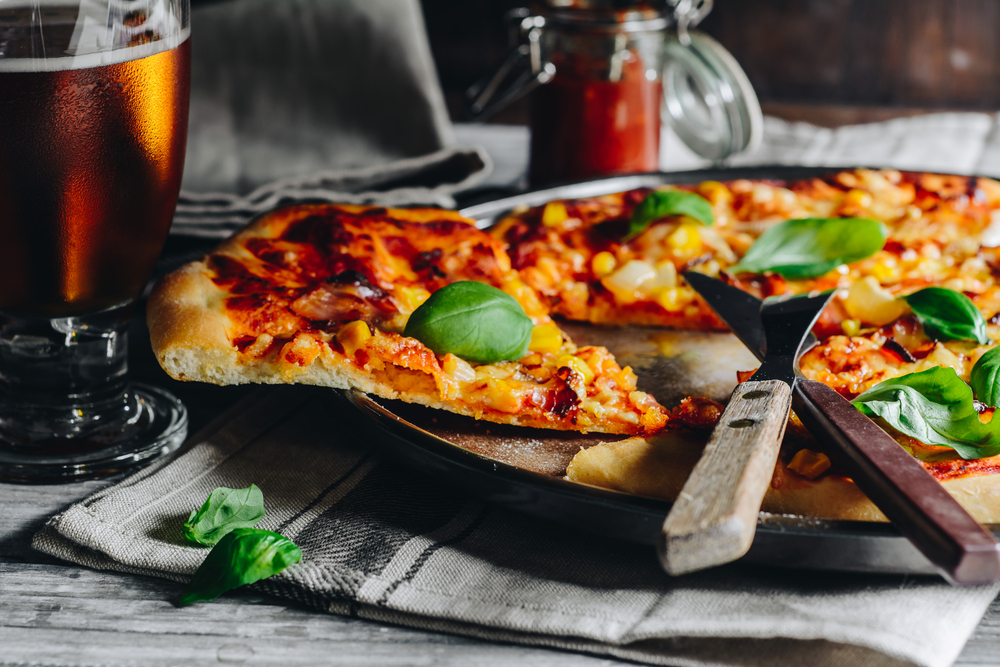 Restaurante Sa Barrera
With magnificent views of Cala en Porter, Restaurante Sa Barrera is known to serve some of the best Italian dishes. With an extensive menú, that doesn't only serve Italian food, Sa Barrera offers pizzas, fresh pasta, risotto, tapas, starters, side portions, meat and fish dishes and desserts.
It is an ideal place to go with a group that doesn't agree with what to eat, as it gathers the best of Menorca's gastronomy (traditional and international) covering all tastes and cravings one may want.
Sakundi Bar & Kitchen
Sakundi Bar & Kitchen is located in the incredible urbanization of Cala'n Blanes. Managed by Italians, this restaurant offers its diners a unique gastro experience.
With a menu as original as it is varied, you can find a fusion of signature dishes from different gastronomic traditions, like oriental style.
Villa Madrid
Camí Vell de S'Ullastrar 46- Sant Lluís
In conclusion
As we can see, Italian cuisine has managed to impose itself across tables all around the world as a symbol of pleasure, disconnection and holiday feel; as a way of treating ourselves after daily routinary obligations.
The universality that pizzas have reached, far from blurring its particularities, has introduced variety and creativity into their dishes.
If we think about it, whether you have travelled with family or friends, after a long day of getting lost in the best "calas" in Menorca or enjoying a relaxing day at the apartment by the beach, there is nothing more comforting, familiar and tasty than a pizza to end the day, right?