Menorca's surprising and secrets facts
Menorca is famous for its beautiful beaches and its Gin Xoriguer. We decided to find interesting info about our island that aren't as known. Do you know these marvelous (and surprising) facts about Menorca?
1.) The Famed Menorcan Horses were originally a Berber mix from the Arabic ruling days that later Norman knights refined.
Now the black breed is 100% Menorcan, that has its own unique dressage including 'bot,' which is rearing up on its hind legs and walking. Many Menorcan festivals feature these wonderful horses performing.
2.) Archaelogists love Menorca for its wealth of ancient tombs, towers and living areas that are full of artifacts. One of those artifacts was quite different.
In 1974, a bronze statue of 'Imhotep' was discovered. It's history dates from around the 4th century B.C. and is now in the Museum of Menorca.
3.) Menorcan shoes are a classic because of the simplicity, grace and durability of the design. Called 'avarca,' the originals were handmade with leather for the upper part and recycled car tires for the soles. And they aren't considered 'real' unless they have the label: Avarca de Menorca.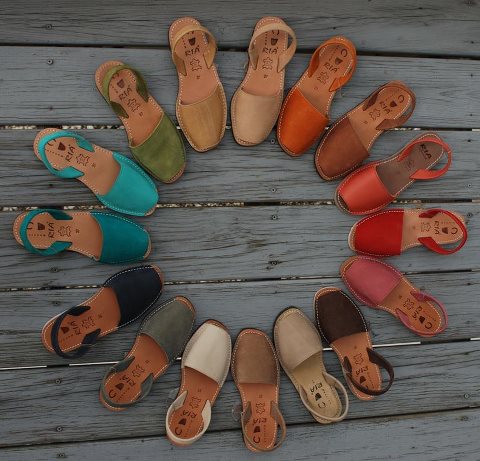 4.) The ghost of Lord Collingwood haunts a hotel. It was once a farmhouse he stayed in, then a manor and now it's Hotel Almirante.
Legend has it he still walks the halls because Naval legend has it that a sailor returns to his last port, which is Mao. Where the hotel is located.
5.) Wear your earplugs at Easter in Ciutadella because it can get really, really noisy. The celebration called the 'Matances de Bujots' ('bujot' are 'rag dolls).
The bujots of famous people are hung in the streets. 4-5 marksmen then use rifles with specialized blank-and-cork bullets made in Mao to shoot at them. It can take up to 300 shots to get them down.
Published Tuesday 27 Mar 2018 - Copyright © Minorca