Beaches to go topless in Menorca
With more than 100 beautiful beaches and the relaxed attitudes of locals, it's ideal for those of you looking to go topless in Menorca. Whether it's finding a tiny, private cove or visiting one of the larger beaches, the small island is pretty nudism-friendly.
This is a short list of our top 3 beaches to go topless (or more) in Menorca:
Cala Mesquida
The southern part of the beach is a favorite of nudists, because a small outcropping of rocks separates it from the main beach. On really hot summer days, however, the amount of naturists spill onto the main beach. You can find it on the east coast, near Mahon.
Cala Tortuga ('Turtle Beach')
If you're looking to avoid the crowds of the bigger beaches, Cala Tortuga is a perfect spot for nudists. It's considered one of the most beautiful beaches in Menorca, though many visitors are put off by the limited access: it can only be reached by hiking in or by boat. You can find it near the Cap de Favàritx lighthouse.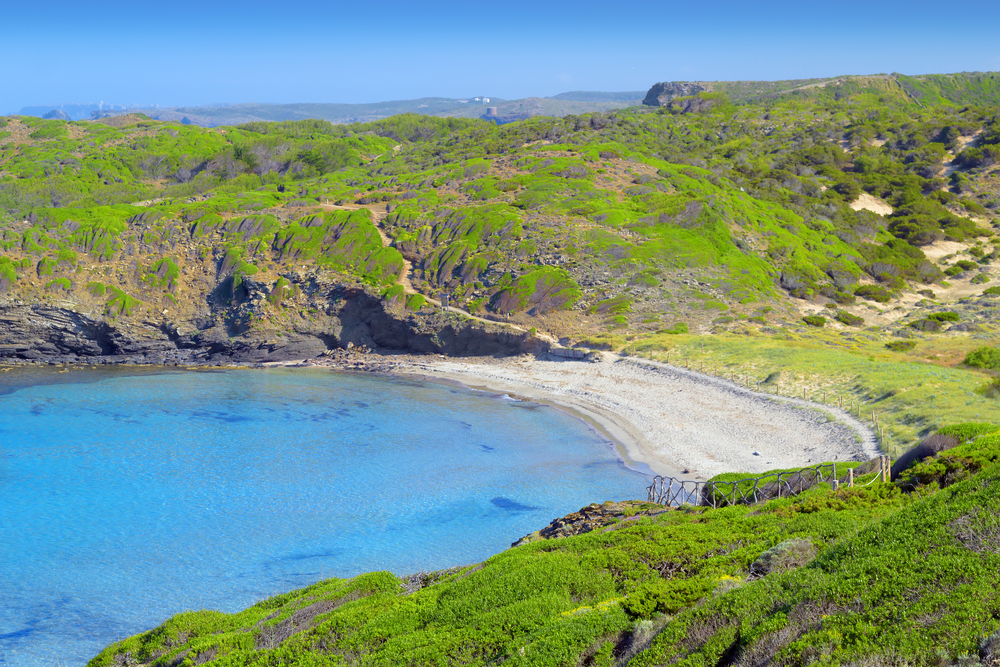 Son Bou
The biggest beach in Menorca, it offers space for everyone from families to nudists to smaller, more romantic areas for couples in the western part. The most popular place for going in the buff on Son Bou beach can be found just after the first set of rocks at one end.