Four of the best beaches for families in Menorca
If you're looking for family beaches in Menorca, we've got some fab ones for you to choose from. Menorca's possibly the most family-friendly out of the Balearic Islands and its beaches are longer than Ibiza's and Mallorca's combined! Take a look at our top picks of 4 fab family beaches in Menorca:
Cala Galdana 
This beautiful beach is horse-shoe shaped and surrounded by countryside and pine forests you can explore. It has wide choices for places to eat; the water is safely shallow; and you can discover isolated beaches. It also has the plus of cliff-top paths you can walk.
Further Reading: Cala Galdana: Menorca Travel Guide
Santo Tomas
This quiet beach is pushchair-friendly and much less crowded than Sou Bou. The beaches are clean, the water is shallow and the beach is watched over by 2 lifeguards. There's also a small playground and an on-site place, Restaurante es Bruc, with a nice children's menu. 5-minute walk to the beach.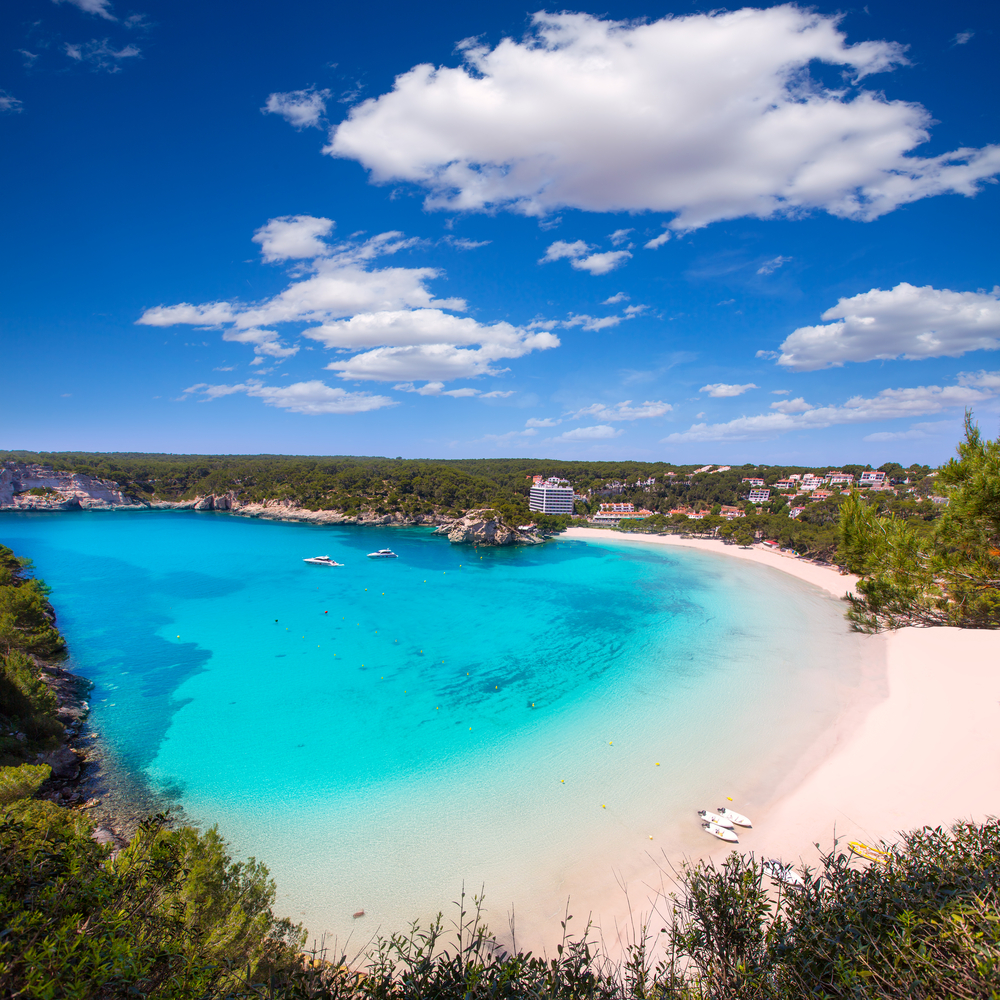 Cala'n Bosch/(Son Xoriguer 25 minute walk away)
Another buggy accessible beach, it offers a lot for children to do. It has several children's parks and a water park. The water is shallow and there are small stone pools with water. Full amenities including a wide array of restaurants on the Marina (called the 'Lago') at Cala'n Bosch. Be careful of the entrance into the water at Son Xoriguer, though, as it's a little rocky.
Further Reading: Cala'n Bosch Menorca
Punta Prima 
The nearby parking is free and the shallow water is almost waveless making it perfect for water sports like kayaking and pedal boats. If you're looking for a family beach for all ages, this is a good fit. There are plenty of amenities and if your family wants more entertainment, you can visit the nearby Splash Sur Menorca